Welcome!
You've found the online brochure for Still River Pottery. In this website you'll find some photos of many of the pieces I've made over the years, a little look at how I make my pottery and a little about me. I do hope you enjoy your visit here!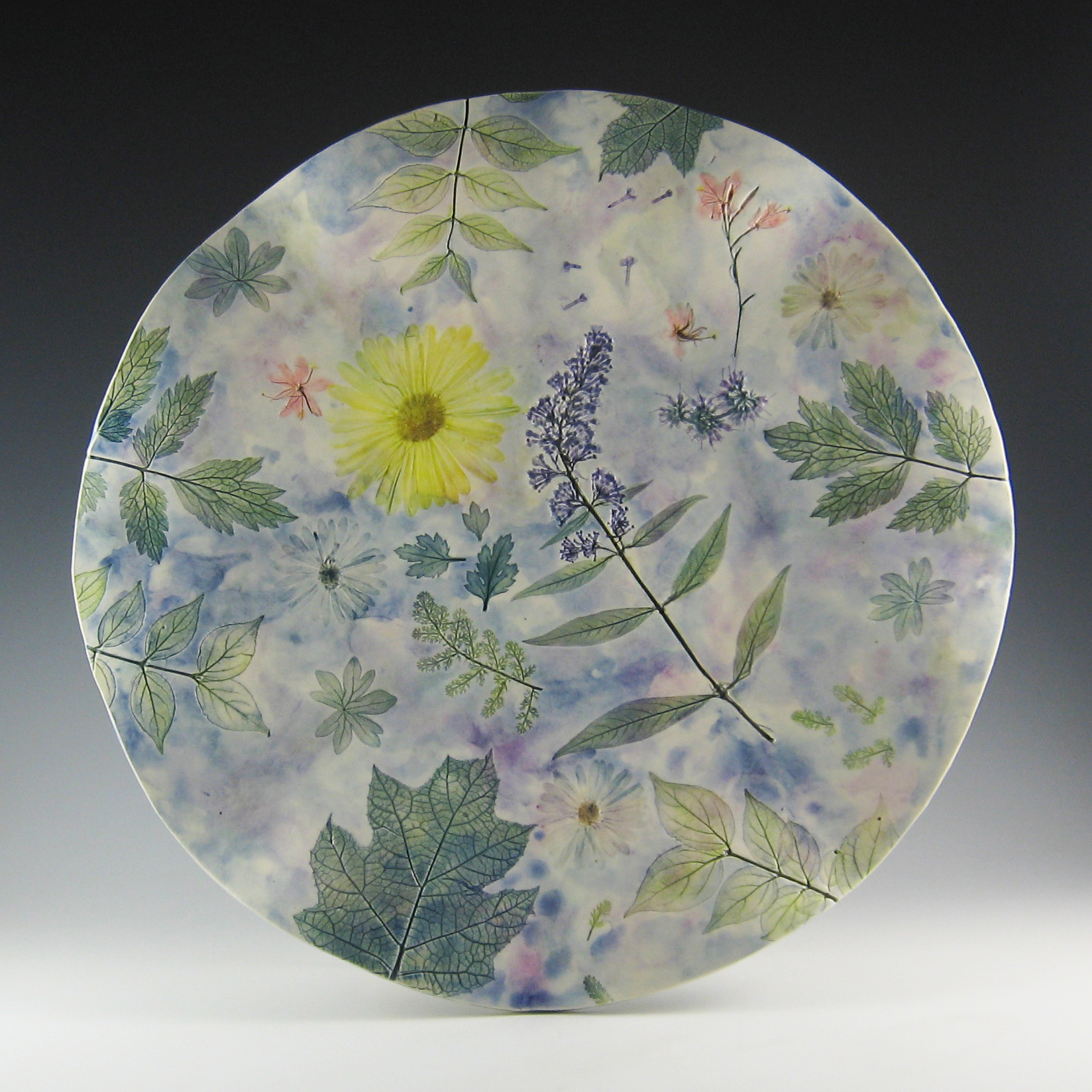 One of my latest pieces entitled "Butterfly Garden" which was made using flowers and leaves from my own gardens.
If you are interested in placing a special order, please note that I'm running about 10-12 weeks for completion and delivery. Gift certificates (as noted to the right) are a perfect option for those last minute shoppers!
Where to find me...
Mostly you can find me here in my home and studio in Bolton, Massachusetts. I don't do many shows, but you can see and purchase my work at the Nashoba Valley Winery or directly from me.